Locating the Session ID
Each resource in a collection originates from a capture session. The Session ID of the parent Capture Session from which a resource originates is shown in:
the Session ID column in resources view
the metadata inspector when a resource is selected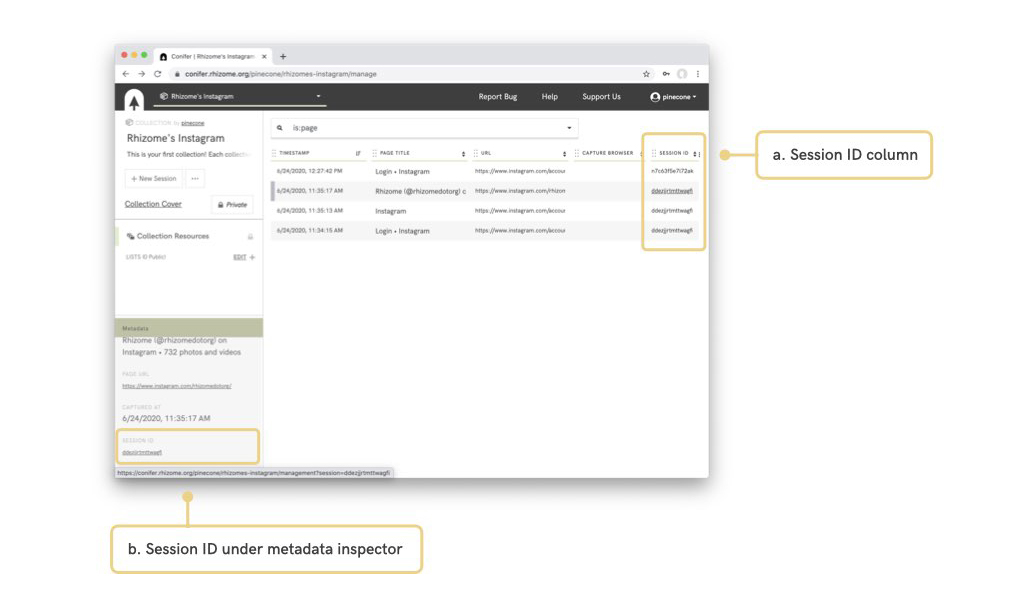 Clicking on the resource's Session ID will take you to the Session Manager, where you may then delete or download that specific session as a WARC.
Proceed with Caution
Deleting a session permanently removes ALL resources captured during that session.
---