Organizing and Sharing Collected Pages
The contents of a collection can be organized into lists. Privacy settings allow you to share entire collections, or just specific lists.
Table of contents
Managing Collection & List Privacy
Managing Collection & List Privacy
By default, collections are private. Private collections can only be viewed by their authors.
Setting a collection's privacy to public enables any visitor to view the contents of the collection.
The privacy of lists can also be toggled. A private list in a public collection is hidden from visitors.
The privacy of the collections' resources can also be toggled. If a collection's resources index is set to public, visitors can browse and search all resources within a collection.
A Private Collection: Author's vs Visitors' Views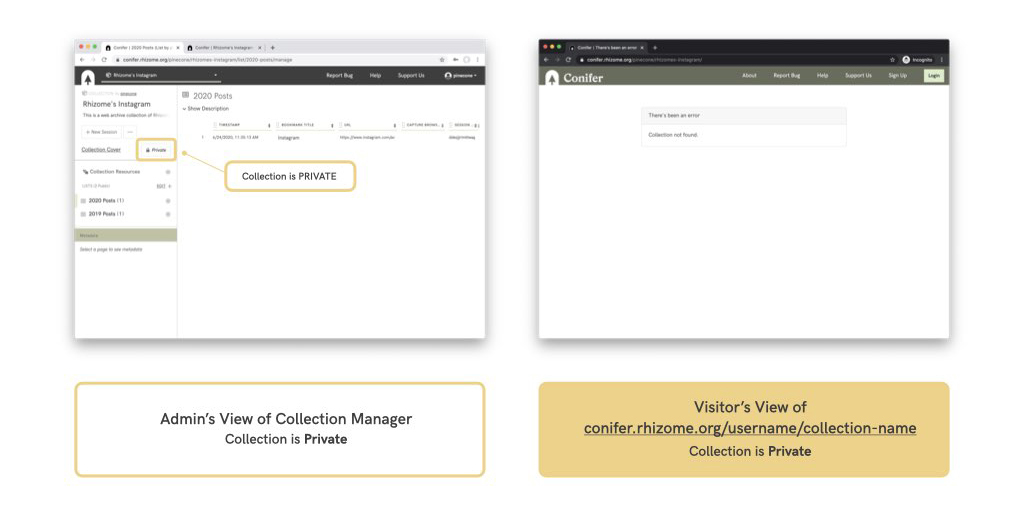 A Public Collection: Author's vs Visitors' Views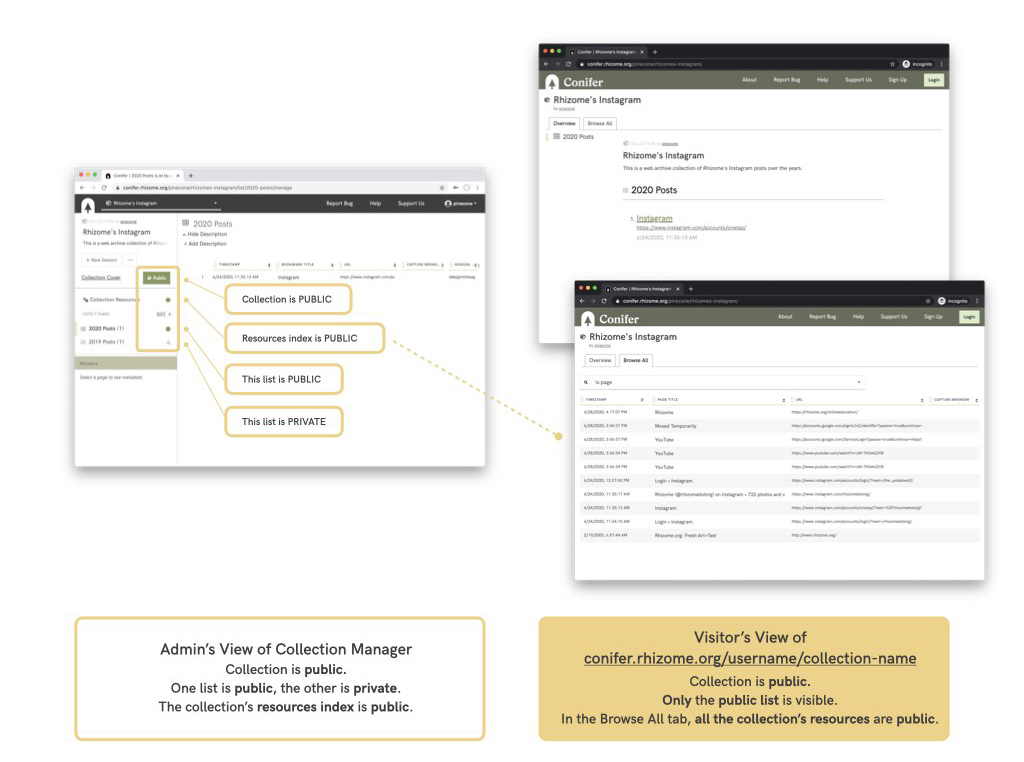 Editing Collection Titles & Descriptions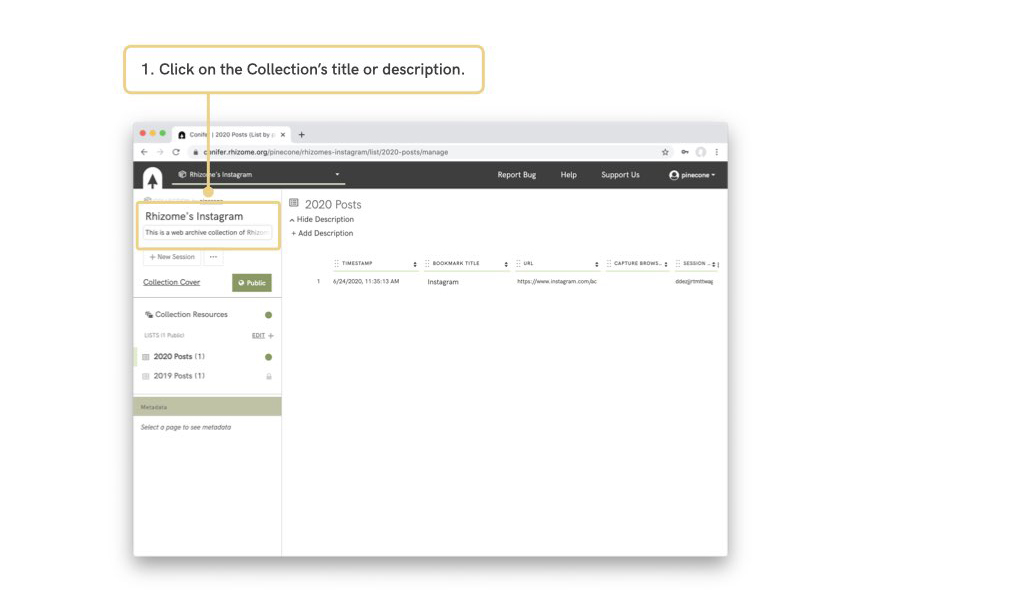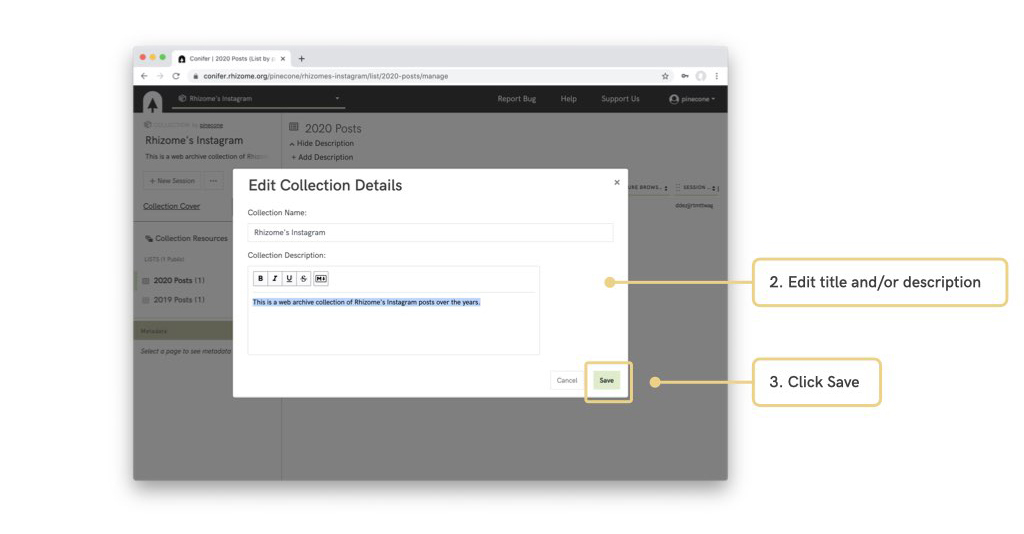 Creating Lists
Adding New Lists and Renaming Lists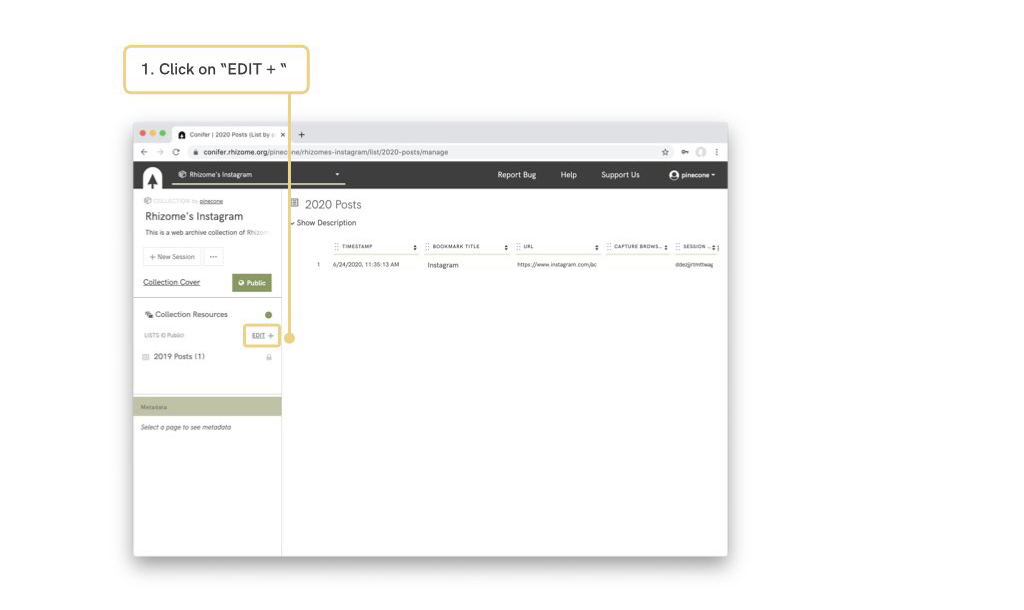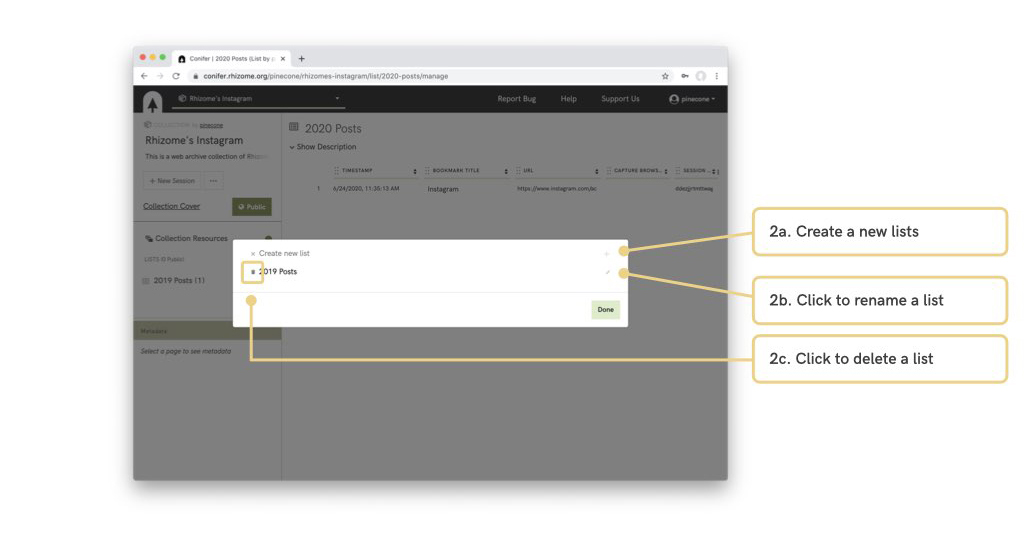 Adding Resources to Lists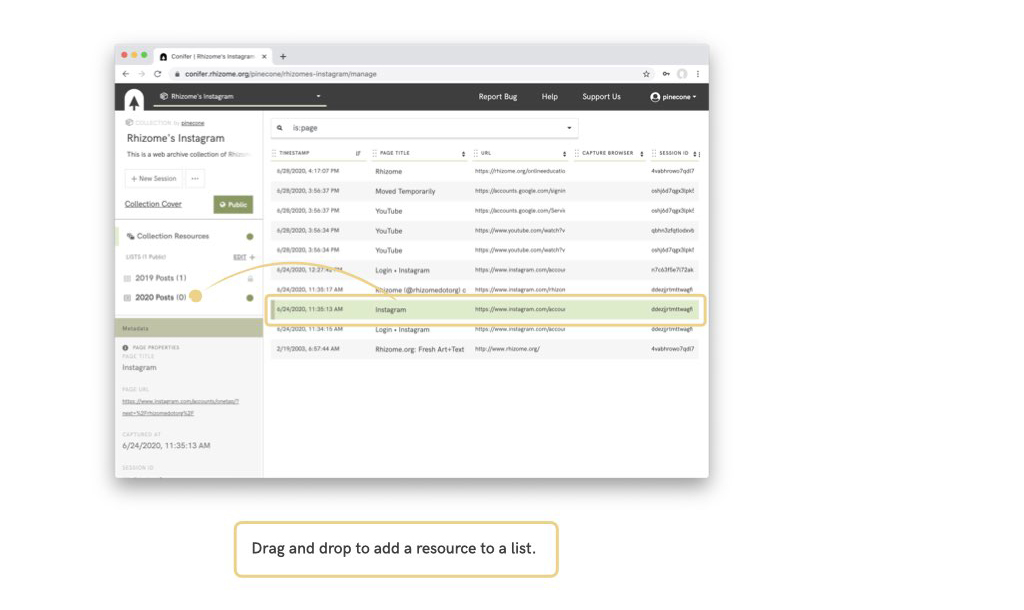 Editing List Descriptions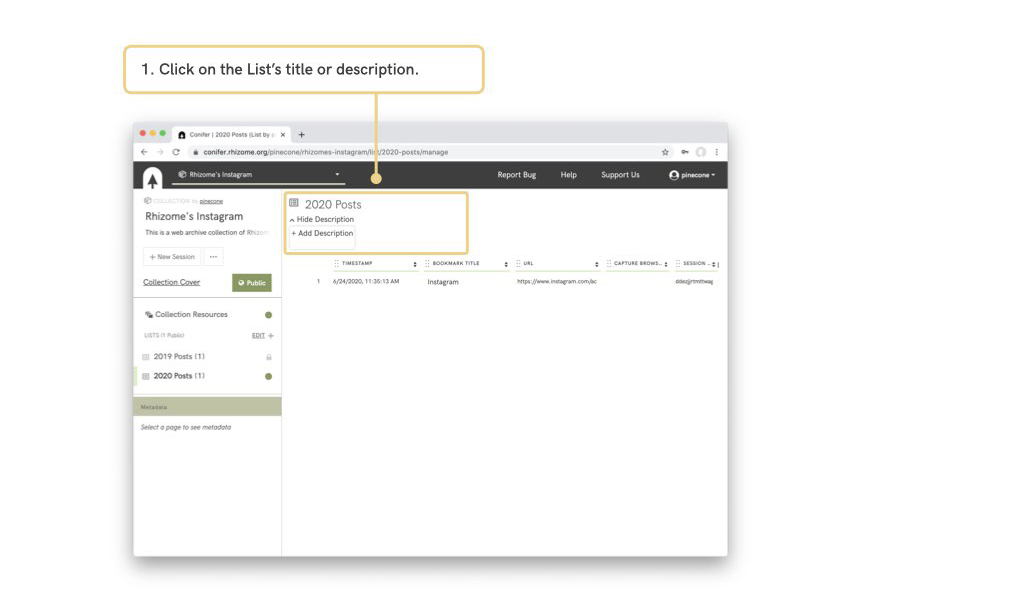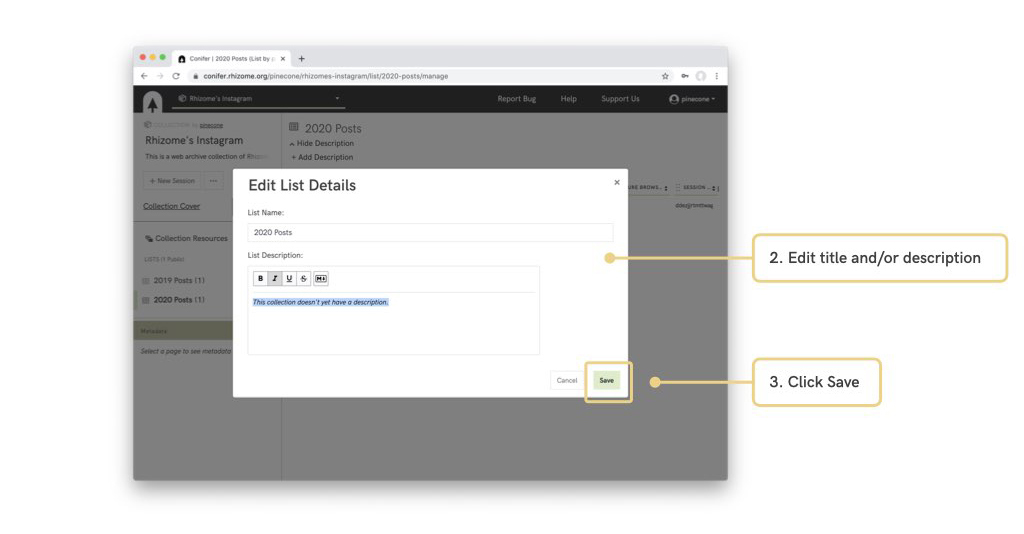 ---